Our Team
Felicia Williams, Property Manager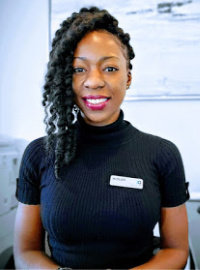 Felicia is currently the Property Manager at Buckroe Pointe Apartment Townhomes. She has been part of the Drucker+ Falk family since July of 2013. Coming from a background in retail sales and customer service, Felicia found it easy to transition into Property Management and has embraced her career change.
She enjoys learning and helping others. She has managed a large variety of teams and looks forward to being able to be a mentor to others. When away from work, Felicia enjoys a good book or roller skating. She enjoys traveling, cooking and spending time with family and friends. Her favorite quote and her outlook on life is "I never did mind the little things" from the movie "Point of No Return."
Shawna Tarrant, Leasing Specialist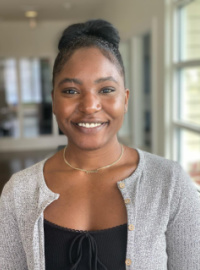 Shawna is the Leasing Specialist at Buckroe Pointe Apartment Townhomes and has been with Drucker + Falk since May 2021. Shawna has 6+ years of combined experience in retail sales and as a customer contact agent. Originally from New York she is a Virginia transplant but has also lived in North Carolina in her childhood.
Shawna is excited to begin her career in property management and she looks forward to taking on new challenges and gaining more skills. In her free time, she enjoys exercising, painting, and exploring restaurants.